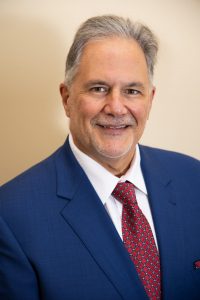 Optometrist
Jim L. Fanelli, OD, FAAO
EDUCATION
B.A., St. Joseph's
O.D., Pennsylvania College of Optometry
F.A.A.O., Academy of Optometry

AREAS OF INTEREST
Glaucoma
Diabetes
Ocular Disease

HOBBIES
Ice Hockey
Jaguar automobiles
Hunting
Traveling, especially to Italy
Dr. Fanelli has over 25 years of experience in the fields of glaucoma and ocular disease. He has lectured to his colleagues around the world and has published countless articles in educational magazines.
The practice that Dr. Fanelli founded is based on providing the most advanced, comprehensive ophthalmic examinations. The focus is on your eye health.
A native of Pennsylvania, Dr. Fanelli still enjoys the winter sports and plays hockey on a regular basis.
"I may actually owe my eyesight in later life to one of Dr. Fanelli's former interns that referred me to his practice. A++ all the way around for these folks." Bill C.
Dr. Fanelli is well known not only for his eye care but for helping educate future doctors of America. Some of his most recent lectures include:
Pennsylvania College of Optometry

CE in Italy


Academy – Anehiem

Academy – Denver

Academy – Tampa Bay
Dr. Fanelli was presented with the prestigious John D. Robinson Clinical Excellence Award. It is one of the highest honors given by the North Carolina Optometric Society. Below are the societies Dr. Fanelli is currently a member.