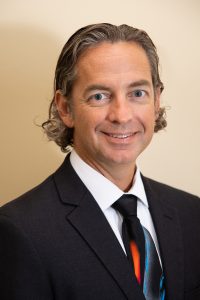 Optometrist
Jamie J. Casper, OD, PhD, FAAO
EDUCATION
B.A., Bluffton University
Ph.D., University of Toledo
O.D., Ohio State College of Optometry
Residency, Ocular Disease
F.A.A.O., Academy of Optometry

AREAS OF INTEREST
Ocular Disease
Pediatric eye exams
Contact Lenses

MEMBERSHIPS
American Academy of Optometry
American Optometric Association
2015-16 President, NC State Optometric Society
Examiner, NC Board of Examiners in Opt
Cape Fear Lions Club

HOBBIES
Fencing
Running
Tae Kwon Do – Black Belt
MLB Baseball
Dr. Casper completed a residency in ocular disease at The Eye Center of Toledo, a premier referral center
serving Northwest Ohio and Southeast Michigan.
He trained with oculoplastic, cataract, vitreo-retinal, & laser vision correction surgeons as well as glaucoma specialists during his residency training.
A native of Ohio, Dr. Casper enjoys watching college athletics and has earned his black belt in Tae Kwon Do.
Dr. Casper has provided free eye care and spectacles to thousands of patients in Central and South America over the last 15 years. He began as a student with the SVOSH program at The Ohio State Univeristy College of Optometry and continues on in the role of educator and doctor to teach current students. He has travelled to Guatemala, Honduras, Nicaragua, Boliva, Peru, Ecuador, El Salvador, Ghana (Africa) and Haiti on his service trips.
"Dr. Casper was great and knew exactly how to keep my daughters attention to complete his assessment!" Kate P.
Dr. Casper loves to volunteer his time traveling to different parts of the world to help people with eye care. His trips include:
Guatemala – 2016
Honduras – 2002, 2014
El Salvador – 2003
Nicaragua – 2005, 2006, 2007, 2017
Ecuador – 2008
Haiti – 2008, 2013
Peru – 2009, 2015
Nicaragua – 2011
Boliva – 2012
2018 – Ghana, Africa
Dr. Casper is well known not only for his eye care but for helping educate future doctors of America. Some of his most recent lectures include:
1.Academy – Anehiem

2.Academy – Denver

3.Academy – Tampa Bay
Dr. Casper was presented with the prestigious Young Optometrist of the Year. Dr. Casper has also been awarded the prestigious John D. Robison Clinical Excellence Award. Both are some of the highest honors given by the North Carolina State Optometric Society. Below is a list of societies Dr. Casper is currently a member: